Spring is around the corner
FANS friends! Free camps start this Monday!
FANS SPRING BREAK CAMPS!
We are excited to offer a variety of free spring break opportunities that start as soon as this Monday. Email us ASAP at friends@fansfoundation.com if you would like to sign up! See further details below.
Aforza Tennis- ages 5-10! March 21-25 4pm-6pm
Footprints Dance ages 8-10 weekly classes
My first bicycle foundation: apply for free bicycle, helmet and lock ages 7-14

Aforza Tennis:
With the most competitive junior programs in Calgary and the best coaches in Alberta, Aforza is also all about people. We've built a fun, family-friendly, welcoming environment for players of all ages and all skill levels. Whether you're a junior looking to compete nationally or an adult who's never picked up a racket, we've got something for you. We are open to the public, offer optional memberships, and run professional programs at schools and outdoor facilities all over Calgary. The Aforza Pro Shop provides stringing service, racquets, tennis clothing and shoes, and there's great food available in our fully licensed lounge. Play with us today as a member or a visitor. Tennis is a great way to get fit, make new friends and have fun!
The My First Bicycle Foundation is a registered Canadian charity established in 2014. We began as a foundation that helped financially disadvantaged kids play hockey. We have now transitioned to donating bicycles to under privileged children across Canada. Our foundation believes that all youth deserve access to outdoor activities and exercise. Physical activity and sports give kids an extra opportunity to grow and develop physically and mentally while building character, confidence, and relationships.
Footprints Dance:
Our mission is to ensure children and youth facing economic, physical, and social barriers, have an opportunity to experience and enjoy the arts. Founded in 1999, Footprints Dance Project has provided arts programs to over two thousand children and youth age 3-18, in various communities throughout Calgary.
Footprints Dance Project is currently offer a free after-school dance program for children aged 8-10 years.
Timeline:
Program runs Tuesdays, March 8 to June 21, 2022
5:00 – 6:00pm
at Evolved Movement Arts (Bay 9, 4005 9 St SE, Calgary, AB T2G 3C7).
There will be a total of 15 classes (15 hours).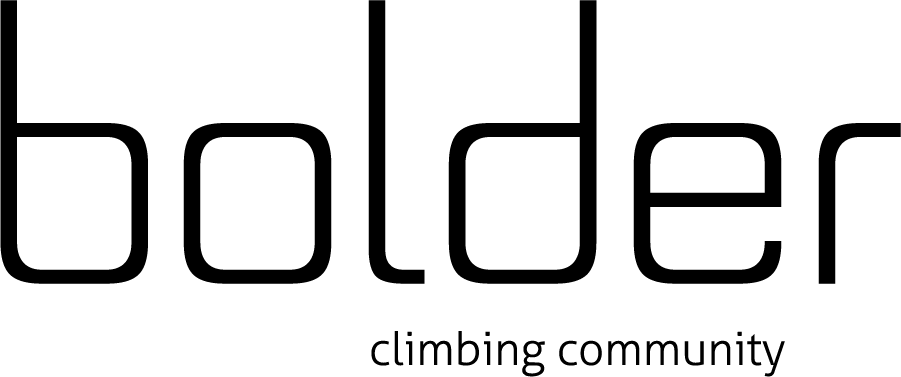 Bolder Climbing:
Free Day Passes available for newcomers to Canada.
Bolder Climbing Community strives to provide an exceptional modern climbing environment that is inclusive to all levels of climbers. Through thoughtful and intentional planning we have created a safe space for climbers to explore personal growth both on and off the wall.
With many years of experience under our collective belts, our route-setting team offers movement experiences to challenge and excite climbers of all abilities. Our programming team creates and executes practical lessons for all levels of climbing, and our management team is continually pushing the boundaries of what a climbing gym can be and can offer. The team at Bolder strives to cultivate meaningful relationships between all individuals who walk through our doors, instilling a sense of belonging.
Reach out to us to find out about these amazing spring opportunities!
FANS GIVEAWAYS!
FANS Spring GIVEAWAY
Send in a photo of you playing a sport or loved one this spring and be entered in a draw to win a free one dozen doughnuts courtesy of our partners at Jelly Modern Doughnuts, as well as various other prizes. Entries can be sent to friends@fansfoundation.com or private messaged to us on our social media channels!

FANS BIRTHDAY GIVEAWAY
Are you celebrating your birthday soon!? If it's your birthday month, let us know and we'll provide you with six free doughnuts from our partners at Jelly Modern Doughnuts and a sports themed gift bag!

PLANS FOR IN-PERSON EVENTS
With pandemic restrictions loosening, we are planning to host FANS in-person events later this year. Be sure to keep an eye out for more detailed announcements and let us know what sports you're interested in learning!

PARTNERSHIP SPOTLIGHT
VIRTUAL EVENTS AND OPPORTUNITIES
Here's a collection of some exciting free virtual opportunities we've found that you can check out to grow your love of sports from your very own home!
YMCA @ Home
YMCA at Home is a virtual platform providing you with the ability to connect with your favourite YMCA programs, activities and instructors without leaving the comfort of your own home.
Kenzen Sports Karate
Kenzen Sports Karate offers free online karate workouts and training.
Beginners Guide to Yoga
De-stress with this 20 minute calming yoga routine that includes light and easy full body stretches for stress relief and anxiety.
Dance from at Home
POPSUGAR Fitness offers fresh fitness tutorials, workouts and exercises that will help you on your road to healthy living and stress relief.
LOOKING FOR NEW EQUIPMENT, SPOT IN A CAMP OR TICKETS TO A GAME?
Email us about a sports opportunity you are interested in and we will do our best to secure it for you. Or just tell us what sport you want to learn and we'll find a way to support you.
FREE SPORTS TALK AND CONSULT
Are you finding it challenging to stay active during the pandemic, need sports advice on rules of a game or just need a friend to talk to? Please send us an email and we'll set up a phone call or a video chat at a time that is convenient for you with either Benjamin or Lucy.
Enjoy the Spring season and we hope to connect with you soon!

All the best,
Lucy and Benjamin Coleman
friends@fansfoundation.com